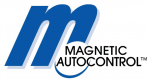 RevCon proudly features parking barrier gates from Magnetic Automation, a world leader in traffic control.

When you need more functionality and faster opening and closing times, more design options and a barrier that is ready for future upgrades, your choice is the Magnetic Parking Pro.

The Magnetic Parking Pro barriers are particularly well suited for use in strongly frequented systems with their fast opening times as of 1.3 seconds. As compared to the other Magnetic Parking models, the Pro version offers greater functional scope and additional extensibility options with plug-in modules and exclusive accessories.

The Magnetic Parking Pro models contain the complete barrier including the MGC Pro Control Unit, an integrated 2-channel detector module with a straight or optional articulating barrier boom. Magnetic Parking Pro models are available in three different color combinations.

RevCon can apply optional colored graphics to coordinate with PARC system graphics and optional LED light kits on the boom arms.
Parking Pro-M-T Vehicle Barrier
The Parking Pro-M-T Vehicle Barrier, sets the industry's standard for controlling vehicular access through your managed parking facility. Best-in-class performance for high-traffic parking applications, Parking Pro-M-T barriers deliver ultra-fast 1.3 second opening time, high reliability and superior quality.
With TIBA, intelligent serial communication makes for pain free installation and on-site troubleshooting. As a fully integrated part of a TIBA managed parking facility, Parking Pro-M-T barriers provide real-time remote control, operations, monitoring and diagnostics, all through TIBA's SmartPark FMS management software.
Parking Pro-M-T barriers support selectable opening & closing times, auto-open on the loss of power, up to four integrated loop detectors and programmable I/O allocation. Choose between straight, articulated, and lighted barrier arms options. The Parking Pro-M-T barriers – easy to install, practical to maintain, simple to manage. The right solution for car park operators that need easy and reliable vehicle access control.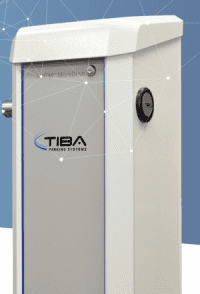 Features:
• 1.3 seconds opening speed
• Seamless integration via communication
• Real-time monitoring and control
• Remote diagnostics via SmartPark FMS
• Supports up to four loop detectors
• Configurable for auto opening on power failure
• Low power consumption
• Articulated gate-arm option
• Lighted gate-arm option
• Break-away flange option
• Red dot design award winner
• MCBF of 10 mio. cycles
Request a quote
Toll Barrier
Rapid, reliable, and economical processing of road users is essential when collecting toll charges at bridges, tunnels and on roads. Toll barriers from Magnetic have been specially designed for this situation. The innovative MHTM™ drive at the heart of the barriers is characterized by its speed, lack of maintenance and energy efficiency, and thus keeps long-term costs down.
The Toll barriers can be adapted to meet individual requirements: there are five models with opening times of from 1.3–0.3 s, which can be equipped with a variety of control devices, flanges and barrier booms. All barrier boom types can be provided with swing-away flange. In the case of a collision with a vehicle, the barrier boom is released and can be manually re-engaged afterward. This protects the barrier boom and the drive unit. There is also the optional auto-swing-away flange for the soft boom, which automatically re-engages after a collision with a vehicle.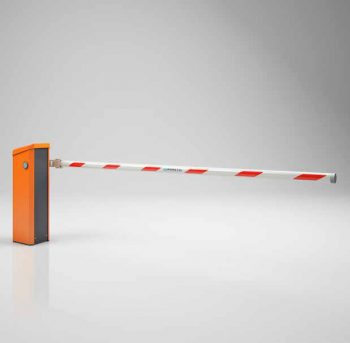 Features:
• Opening and closing times down to 0.3 s
• Very low operating costs thanks to efficient and long-lived MHTM™ drive
• Highly user-friendly and with optimum accessibility
• Prizewinning design: German Design Award 2014 and red dot design award 2012
• Designed for 10 million opening and closing cycles
Request a quote